Place: Shanghai New International Expo Center
Time: 15-17,July 2015
Targets buyers for processing and packaging technology in the following industries:
food, beverage & beer, dairy, pharmaceutical, cosmetics, household & consumer products, chemical & industrial.
20 years track record of success in Shanghai for international and Chinese companies.
18,120 buyers attend in 2014
52% of visitor from Chinese cities outside Shanghai and all over the world.
Record 670 exhibiting companies from 24 countries and regions in 2014.
Exclusively supported by packaging and processing associations with pavilions of their members from Germany, Japan, Korea, Italy, France, Taiwan Region, UK and USA.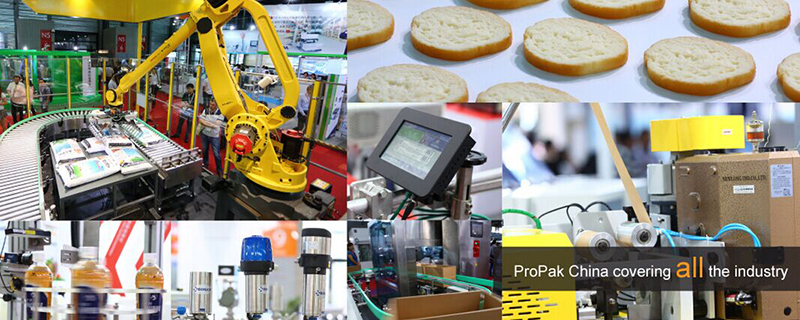 Exhibit Range:
Beverage Packaging
Bottling
Brewing
Brewing/Beverage Processing
Canning Technology
Cosmetic Packaging
Cosmetic Processing Machinery
Dairy Processing Machines
Flexible Packaging
Food Ingredients / Additives / Flavours
Food Processing Machinery
Glass Packaging Materials
Lactic and Drink Processing Equipment
Liquid Packaging
Liquid Processing
Manufacturing Services
Measurement & Weighing System
Metal Packaging
Packaging
Packaging Machinery (Food)
Packaging Machinery (Non-Food)
Packaging Materials (Non-Food)
Paper & Board Packaging
Paper Packaging
Pharmaceutical Packaging Machinery
Pharmaceutical Processing
Plastic Packaging
Plastic Packaging Machinery
Printing & Labeling Materials
Printing & Labeling Technology
Printing Technology
Processing
Processing Machinery
Quality Control & Testing